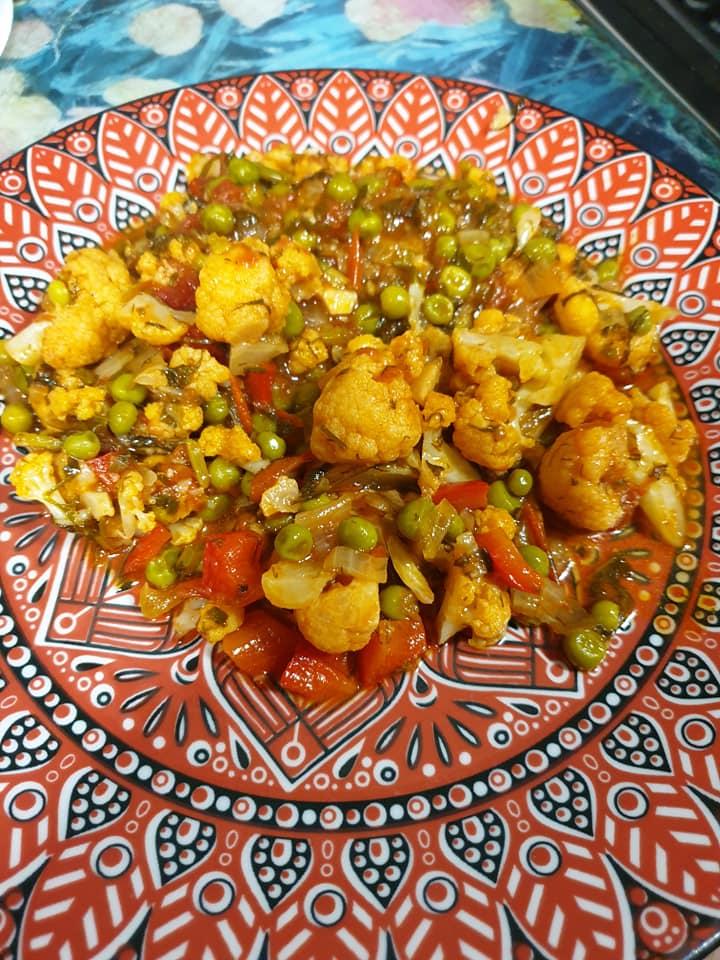 Cauliflower in tomato salsa
Description
Tired of eating steamed or roast veggies? Try cooking veggies the Mediterranean way...in a tomato salsa (also known as sofrito). 
The nutrients/antioxidants are better absorbed from vegies when cooked this way. I cooked cauliflower and peas this way tonight. 
Method
Saute onion and garlic for 5min in oil in a wok, then add capsicum and saute 5min.

Add pasta sauce, fresh herbs, water and stock cubes and simmer for 10min or until sauce thickens.

Add cauliflower and peas and simmer for about 30min or until veggies are cooked to your liking.

Add more water if too dry & serve.

If you are vegetarian you can add tofu or a can of drained butter beans or black beans to wok towards end of cooking. Otherwise serve with meat, fish, chicken or omelette.




Recipe Card powered by