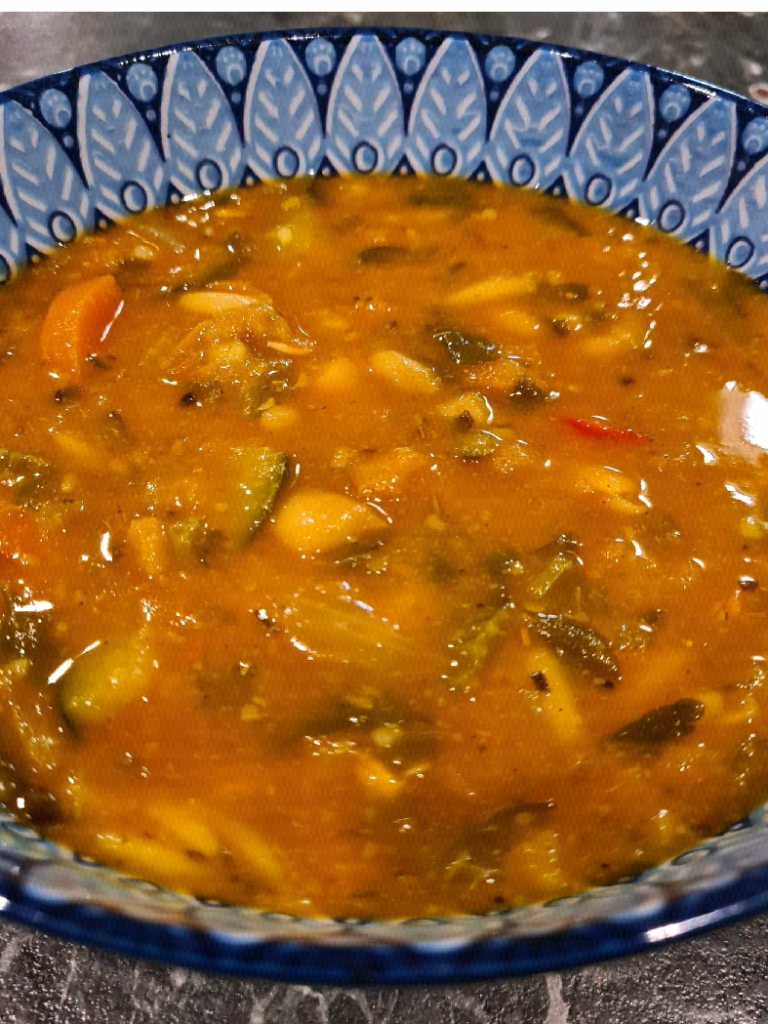 Creamy Bean Soup (Fasolada)
Directions
Soak beans overnight in 3 cups of water and then drain water.
Sprinkle beans with bicarb soda and rinse off after 30min (this will soften skin).

Fill pot with about 3 litres water and add beans. Bring to the boil and simmer for about 30 minutes or until slightly soft.

Add all remaining ingredients (except oil and risone) and simmer for 60 minutes until soup is thick.

Add the risone and simmer for about 20min until pasta is cooked.

Add oil into soup and stir through (adding oil to soup helps your body absorb the vitamins from the soup).   Serve  soup with a boiled egg or 3-4 sardines or 50g ricotta or feta for extra protein

PS. If you have diabetes, avoid eating bread with this soup as it contains adequate complex carbs.
Recipe Card powered by