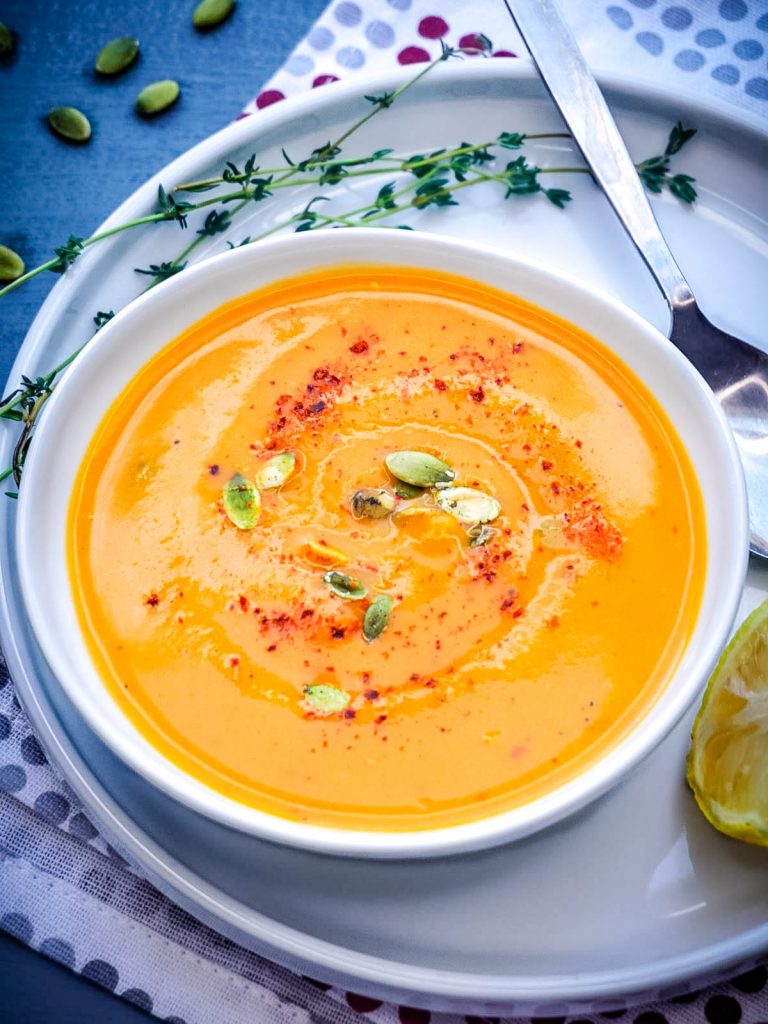 Creamy Red lentil & Pumpkin soup
Directions
Heat the oil in a large saucepan over medium heat. Add garlic and onion and cook, stirring, about 5 minutes or until the onion is soft. Add pumpkin, carrot, sweet potato, zucchini, stock cubes and spices cook for 5 min.

Add water (about 2 litres).

Boil vegetables for half an hour or until soft.

With a stick blender, blend the vegetables.

Add the red lentils (if soup is too thick add more water)

Simmer soup for another 20min or until lentils are cooked (add more water if soup too thick)

Stir through coconut for extra flavor but is optional.

Serve with a boiled egg for extra protein.
Recipe Card powered by