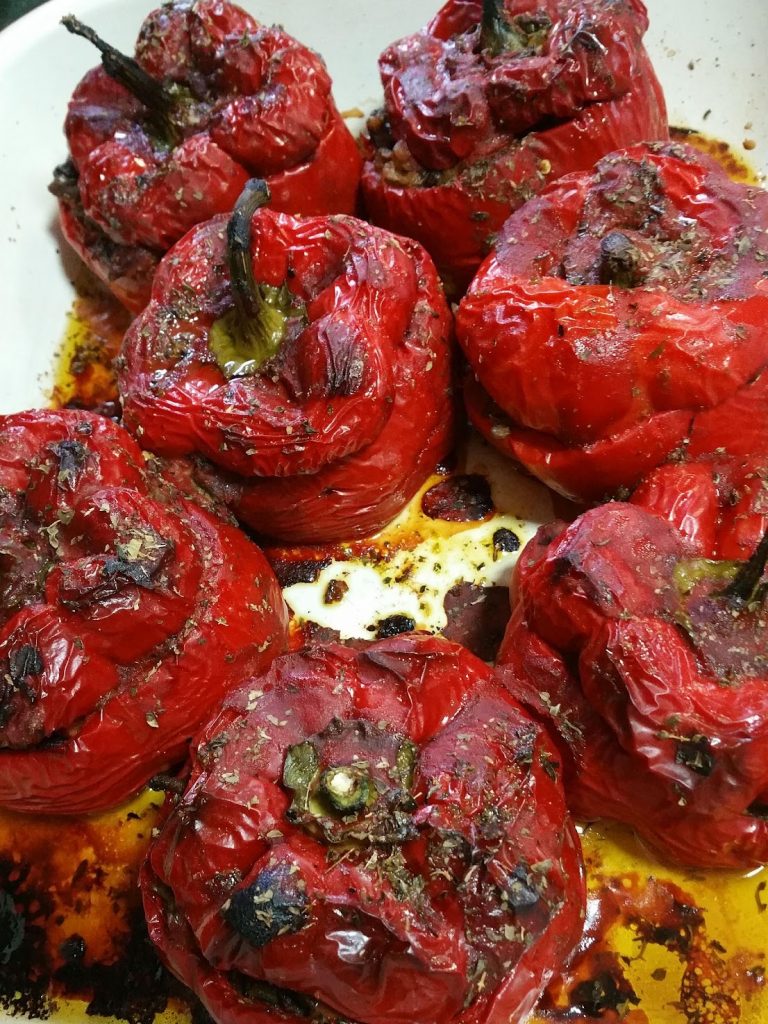 Stuffed Capsicums with lentils, black rice and mince
Method
Wash capsicums and cut top off to make a "lid"

Pierce the sides of the capsicum with a fork (this will help them cook faster).Place in a tray

Sprinkle some salt and sugar inside capsicums. Place lids on top.

Bake in oven at 180C for 1 hour

Whilst capsicums are cooking prepare filling.

Saute onion and garlic in olive oil. Add mince and sauté until browned.

Add fresh herbs, stock cube, pine nuts and currants. Stir through.

Add diced tomato, tomato paste, cooked black rice and cooked lentils. Stir For 10 minutes. Filling should not be too dry, if it is add the ½ cup water (avoid adding too much water because filling should not be sloppy).

Stir parmesan through. (adds great flavor!)

Fill capsicums with filling. Place lids on top.

Drizzle some olive oil and tomato passata over capsicums (this step adds flavor) Sprinkle with oregano

Cook in oven at 180C for 60 minutes or until capsicums are quite wrinkled!

Serve with a green salad.
Recipe Card powered by