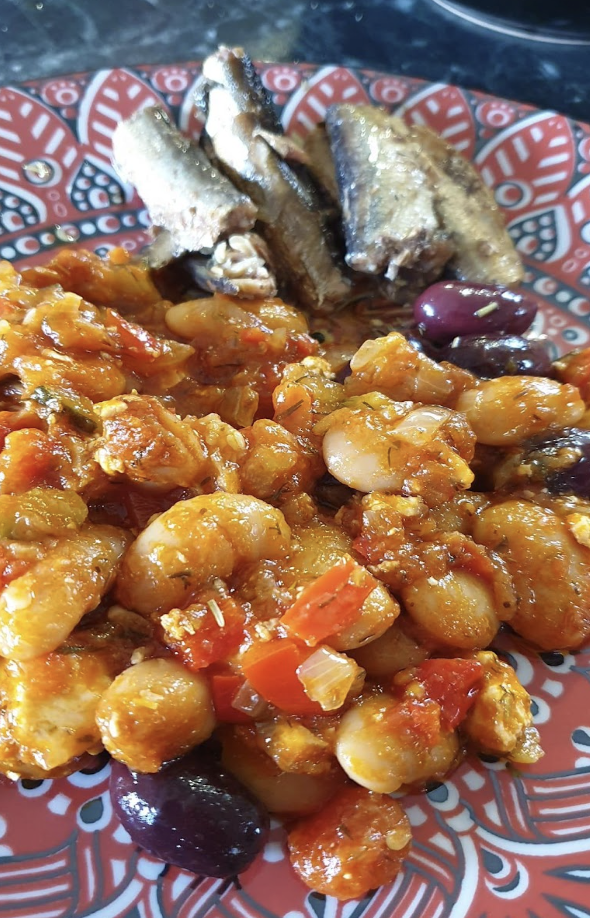 Butter beans in tomato salsa
Method
Saute onion and garlic.

Add zucchini, capsicum, water and stock cube and simmer until soft.

Add tomato and herbs, simmer for 5 minutes.

Add butter bean & pour into a baking dish.

Sprinkle with fetta and bake in oven 180degrees for 15-20 min

or until excess water has evaporated. 

Eat alone or with sardines.
Recipe Card powered by